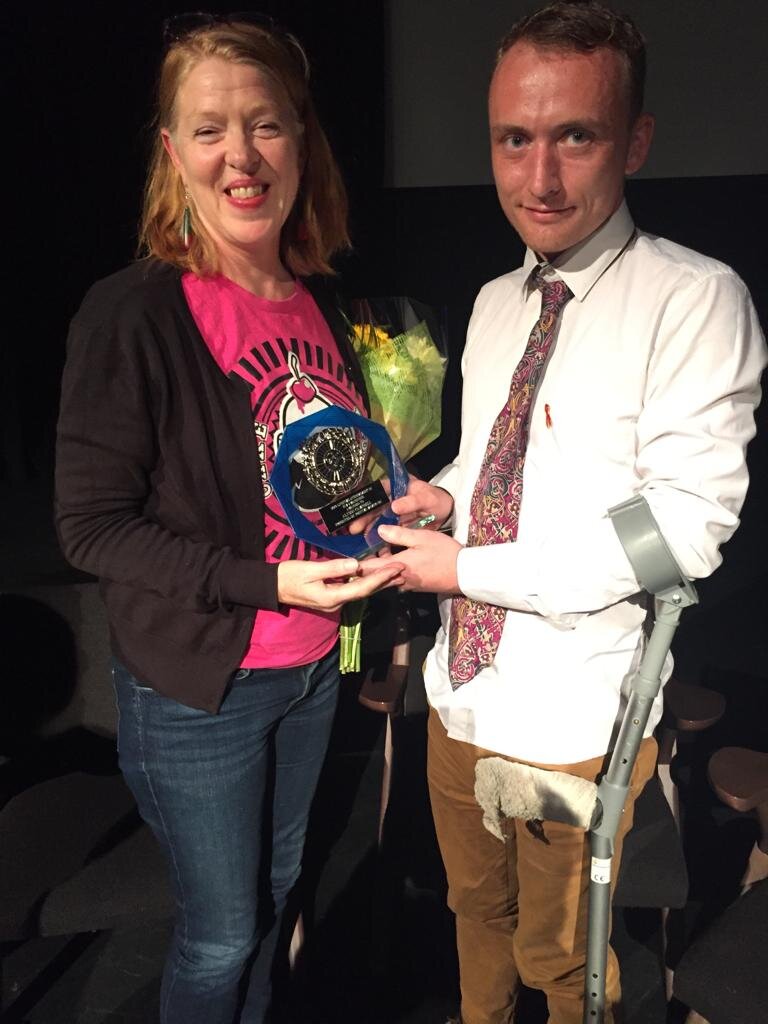 She won a Life Time Achievement Award!
Alyson's work on HIV Awareness was recognised in September with a Lifetime Achievement Award from Postive Moving On in Belfast, North of Ireland.
Positive Moving On is a community organisation set up by Andrew Carson (nee Goyvaerts) in 2013 to reduce stigma and raise awareness around HIV in and Alyson collaborated closely with Andrew when making a series of works on HIV, GL RY and WHoLE, in Belfast as part of Outburst Queer Arts Festival in 2016. Alyson and Andrew were speaking on a panel on Art and Activism in the MAC, Belfast, when the award was presented – much to Alyson's surprise! Working on performance around HIV has been one of the most important and meaningful strands of Alyson's creative and academic life. As well as the creative works she has co-edited a book with Dirk Gindt called Viral Dramaturgies: HIV and AIDS in Performance in the 21st Century (Palgrave, 2018). She is so thrilled with this award!
We are all so proud of her!
****lachlan is nominated!****
It is with absolute delight that we announce that Lachlan's play Lost Boys (Merrigong Theatre Company) has been nominated for the Nick Enright Prize for Playwriting! One of the many award categories within 2019 NSW Premier's Literary Awards. Congratulations Lachlan!